I have wanted to do this for awhile, as the budding music critic inside of me is always trying to get out. My dad told me my grammar was bad in the last entry so I'll try my best to write well on this one.
All of the major publishers and media outlets get to publish their best-of lists, so I thought I would publish mine. I have included
links
to the artist
Myspace
page so that you can check out their music. They are in no particular order:
Ben

Sollee

-- Learning to Bend
I only recently discovered this album while listening to NPR. It turns out that he is a member of the Abigail
Washburn
sparrow Quartet, who plays with Bela Fleck. He is an incredible cellist, but he has found a way to bridge the classical roots of the cello with with a soulful sound of
Motown
with a little pop sensibility. He has an incredible updated version of Sam Cooke's "A little change in gonna come" and he has a beautiful plea to the new president, "A few Honest words." This is the kind of music we should all be hearing.
Bon

Iver-- For Emma, Forever Ago
Absolutely the most beautiful piece of music that I have
experienced
(again and again) in years. The entire album was written in a cabin in northern Wisconsin after a bitter breakup. The lead singer, Justin
Vernon
has an impossible falsetto that is nothing more than gorgeous. I highly
recommend
listening to this album in the middle of the winter with a cool breeze on your shoulder on a
park bench
with good headphones. The melodies of anger and recovery will most definitely sweep you away. I also
recommend
checking out their house concert on the
Take away shows
website. The band plays a house concert then walks through the streets of Paris playing their music. This album has made 2008 bearable.
Dr Dog--Fate
This album speaks to a side of me that I
don't
often access--my 70's
psychedelic
rock side. This is an upbeat, fun album that sings. I learned of Dr. Dog on one of my favorite websites,
treehugger
.com. The person writing about it said that he just can't seem to remove the
cd
from his Cd player, its infectious. The band brings up hints of the Beatles, but not too much. It has a modern/classic rock feel throughout. I've had it playing on my
ipod
continuously for the last few months.
Blind Pilot-- Three Rounds and a Sound
One of the editors for pitchfork.com mentioned this as one of her favorite albums of 2008. I had never heard it, but after downloading it I cant seem to get enough. They play an acoustic rock with many beautiful harmonies. They have become my new
Bon
Iver (mentioned above) although they are a little more upbeat. After I realized how much I like them, I started to research them and found out that their west coast tour was done completely on bicycle from Washington to San Diego. With this news, of course they earned a place in my heart.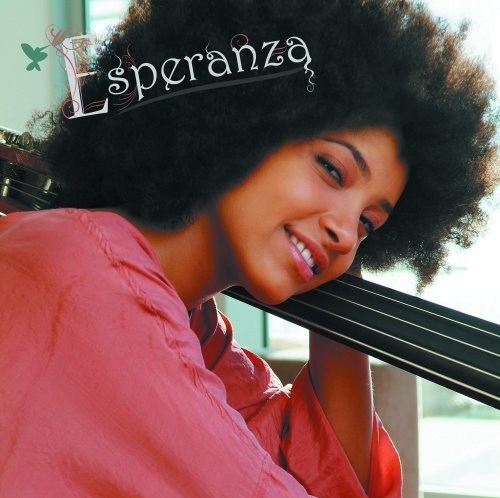 Esperanza

Spalding

-- Esperanza
This artist is slightly different from my other picks, but I think she is equally amazing. She is a contemporary jazz artist from Portland, who sings in English,
Portuguese
, and Spanish. She has a beautiful voice and creates
accessible
music that plays perfectly with a glass of wine in the evening. I think that she will soon be on the forefront of the contemporary jazz scene.
Okkerville

River-- The Stand Ins
These guys have sort of become the media darlings of indie music, but their recognition is much deserved. They are an acoustic but
rockin'
band from Austin who just released the second installment of their thematic albums. Their first album was about being a star from the musicians point of view and this album speaks from the fan point of view--absolute brilliance for all you budding
English
majors out there. "Lost Coastlines" has the buildup and execution of a perfect rock song. After hearing it once, you'll swear you've heard it before. All together the music is fun and provocative at the same time.
The

Bowerbirds

--

Hyms

for a dark Horse
I'm not sure how I discovered this album, in fact I'm not even sure it was released in 2008, but it has really resonated through the year. Their music is somewhere between folk,
Americana
, and traditional eastern
European
dance music. Their instruments consist of an acoustic guitar, a violin, and an
accordion
(which is making a comeback by the way). I could picture them playing at the new anarchist cafe in Santa Cruz or at a private small venue in San Francisco. Their music is artistic yet accessible. It also has all of these wonderful nature and bird references which
kind of
makes me giddy.
Notable mention: Girl Talk,
Shearwater
,
Vetiver
, and Frightened rabbit.
I love music and hope that my favorites give you some insight into some of the new
music
that has tickled my soul this last year.
Feel free to comment about what your favorites were, or about your thoughts on some of these albums.